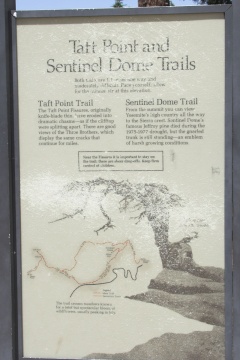 Here's the sign along Glacier Point Rd. at the trailhead that leads to Taft Point or Sentinel Dome. Jane and I walked to Sentinel Dome on Saturday.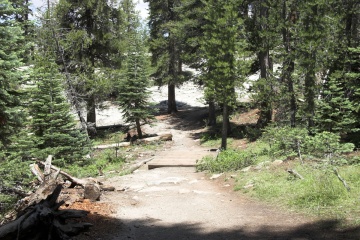 Lovely wooded trail to Sentinel.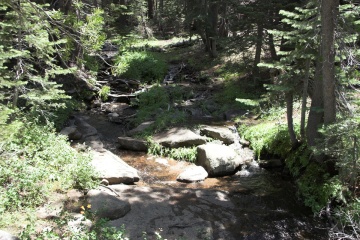 A creek we crossed on the way to Sentinel Dome.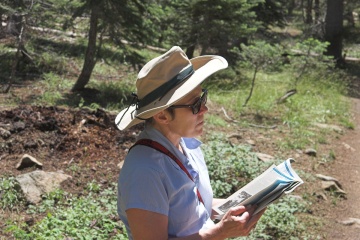 Jane looks up trail information. We couldn't quite find the name of the creek.