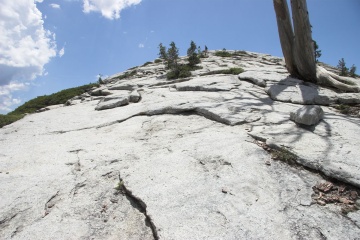 Looking up at the final climb to the top of the dome. It wasn't as daunting as it might look in the photo.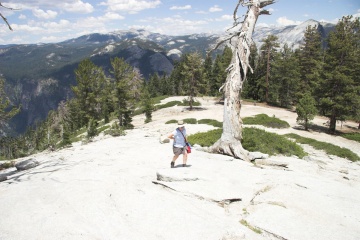 Jane nearly half-way up the final climb.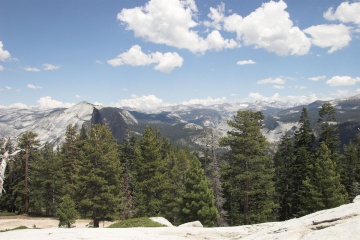 Skyline toward Half Dome as we climb Sentinel Dome. Half Dome is in a cloud shadow here.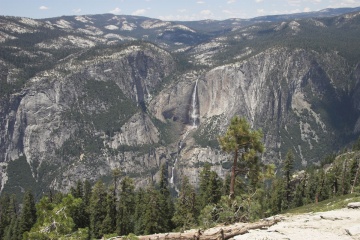 Looking across the valley toward Yosemite Falls.