Return to Whiteoaks.com
Christmas week vacation pictures, 2005
Click any picture for an 800x1200 version.
Jane and I traveled to Las Vegas for three nights at the Venetian, followed by two nights at the El Tovar Lodge on the south rim of the Grand Canyon.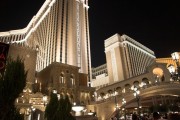 (6 pages.) We took a night walk along Las Vegas Blvd. to enjoy the people and lights, and take pictures.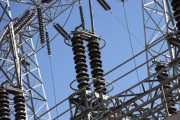 (4 pages.) I actually hadn't planned a visit to Hoover Dam, but I let Street Atlas pick my route from Las Vegas to Grand Canyon. It took about an hour and a half to creep through the traffic to Hoover Dam, so we took advantage of an empty parking space on the Arizona side to walk across the dam and take pictures.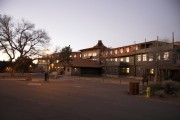 (6 pages.) We arrived after dark, and enjoyed the warmth of the 100-year-old El Tovar lodge. The following morning I went out in the 11-degree cold to catch some pictures in the sunrise light. Later in the day we walked down Bright Angel trail to "second tunnel," a little over one mile down the trail.